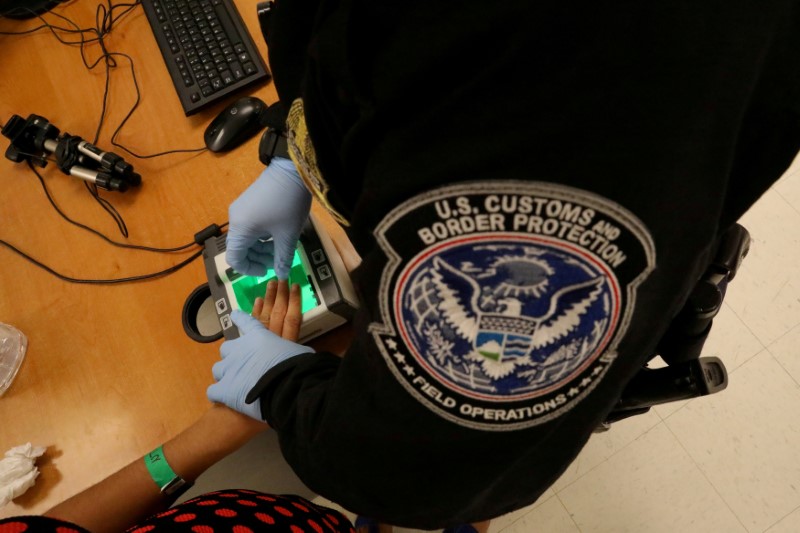 © Reuters. FILE PHOTO: A woman who is seeking asylum has her fingerprints taken by a U.S. Customs and Border patrol officer at a pedestrian port of entry from Mexico to the United States
WASHINGTON (Reuters) – The Trump administration will temporarily delay the processing of most refugees from 11 countries deemed to be high-risk, top Cabinet officials wrote in a memo to President Donald Trump and seen by Reuters.
The memo, which the administration provided to members of Congress on Tuesday afternoon, said the administration "will conduct a detailed threat analysis and review" for citizens of 11 "high risk countries." In the meantime, it will "temporarily prioritize refugee applications" from other countries, the memo said.
The administration is also temporarily pausing a program that allows refugees already in the United States to apply for their relatives abroad to join them in the country, until additional security measures can be implemented for the program, said the memo, which was signed by Secretary of State Rex Tillerson, Acting Secretary of Homeland Security Elaine Duke, and Director of National Intelligence Dan Coats.
sponsoredArticle = 'div-gpt-ad-1466339494851-0';